and the winner is
CONGRANTS TO CRYSTAL!
(Please email me your info. The winner has 24hs to contact me other wise i will choose a new comment)
Hello friends!
(para leer este blog en espanol visiten este
blog
)
Today I bring you this amazing product from
Neutrogena
.
I've always liked using Neutrogena products, from cleanser for my skin and also my husband.
I think if we keep the daily use of a product that works best for our skin, as opposed to be constantly changing, the results are the best.
I like taking care of my skin and my family.
Summer is coming and me and my family are waiting with our arms open.
I think this winter was way too long and the warm weather cannot get here any faster!
With the heat of summer, my girls love to get outside and play with water and the sun protection is very important. In the past summer I was victim of the lack of sunblock protection. I burn my skin so bad it was hard to even walk, sleep or do anything for over a week.
I think I learned from that experience, and I'm ready to protect myself and my family this summer for sure.
NEUTROGENA Wet SKin Sunblock Sprays
are ideal for children and for us adults.
I always try to protect the skin of my daughters, but becomes complicated when the spray disappears after a few hours of playing in the water, or try to put it after being in water.
Earlier this year, Neutrogena conducted a national survey revealed that 70% of Americans are not re-applying sunscreen when outdoors for long periods of time.
The Skin Cancer Foundations suggested: "The re-application of sunscreen is as important as the initial application, so you must re-apply the same amount every two hours."
I know as a mother of two girls, sometimes it's hard to re-apply sunscreen on their skin.
The girls always want to play and never want mom to put them protection.
Our children do not understand the importance of this protection and we as parents have an obligation to protect them.
Neutrogena Wet Skin Kids Sunblock Spray SPF 70 is going to make it easier for moms to protect our kids. Also the Neutrogena Wet Skin Sunblock Spray SPF30, 50 and 85 is going to help us adults for keep our skin protected.
The new product line includes:
Today NEUTROGENA wants to give a reader of CuteBabyBoutique a box valued at $70.00 with the products and other surprises!
Are you ready to participate?
This draw will take place from May 16 until May 23 at midnight!
The winner will be chosen by Random.org.
This giveaway is open to all US-based public.
The winner will not have to pay shipping or products as the same are sent by Neutrogena.
These are the steps you must follow:
Leave a comment letting me know one of the qualities of this new product. V

isit the official website of

NEUTROGENA Wet Skin Sunblock Spray

for more information. (this entry is mandatory).
(if they wish to receive more entries for more chances to win the following steps):
You can share this giveaway on your FB, Twitter or blog, leave your link in the comment.

Follow my

blog

Follow my

Facebook Page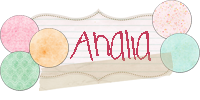 *I received the product mention before, but I was not pay by the sponsor. My opinion is personal and only base on my own personal life experience. This giveaway was not review by a third party. Thank you for your participation! Enjoy you day and be happy!